Had the day off today and decided when the rain stopped to go give it a try. We got a great rain last night but out power went out and was still out when I left. I had an itch to try the new spinnerbaits I had bought from G and G.
Tied on the bluegill pattern and had a bump right off the bat. Then caught a few...first a nice 15.5 chunky one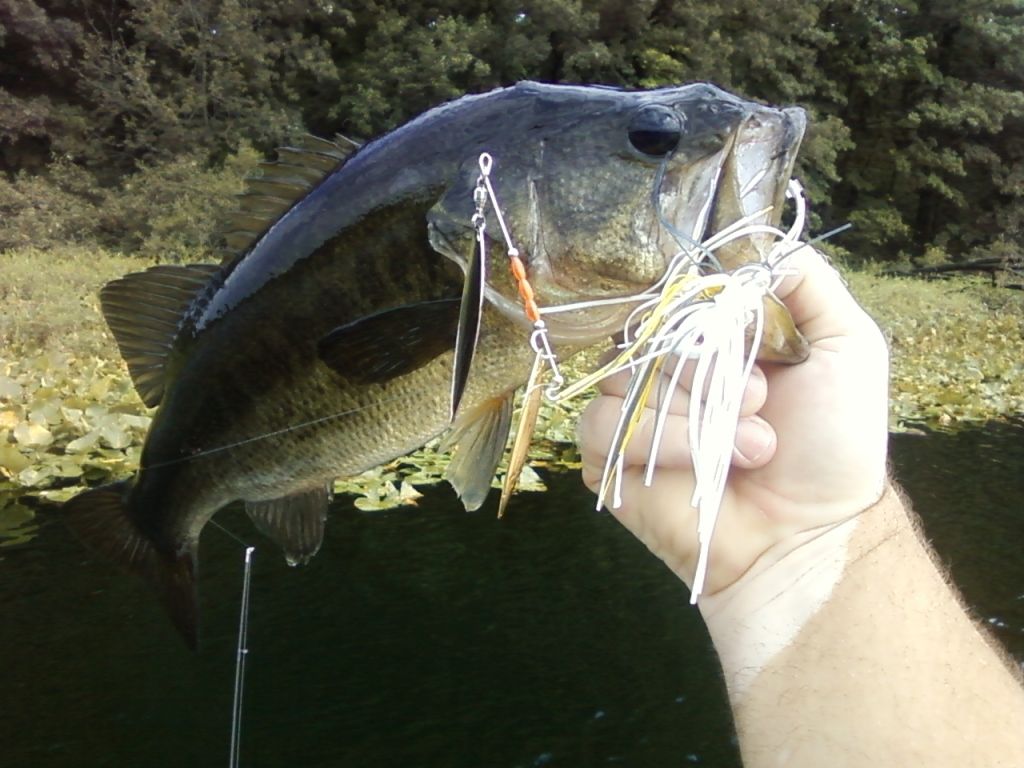 Then a small one on the same spinner..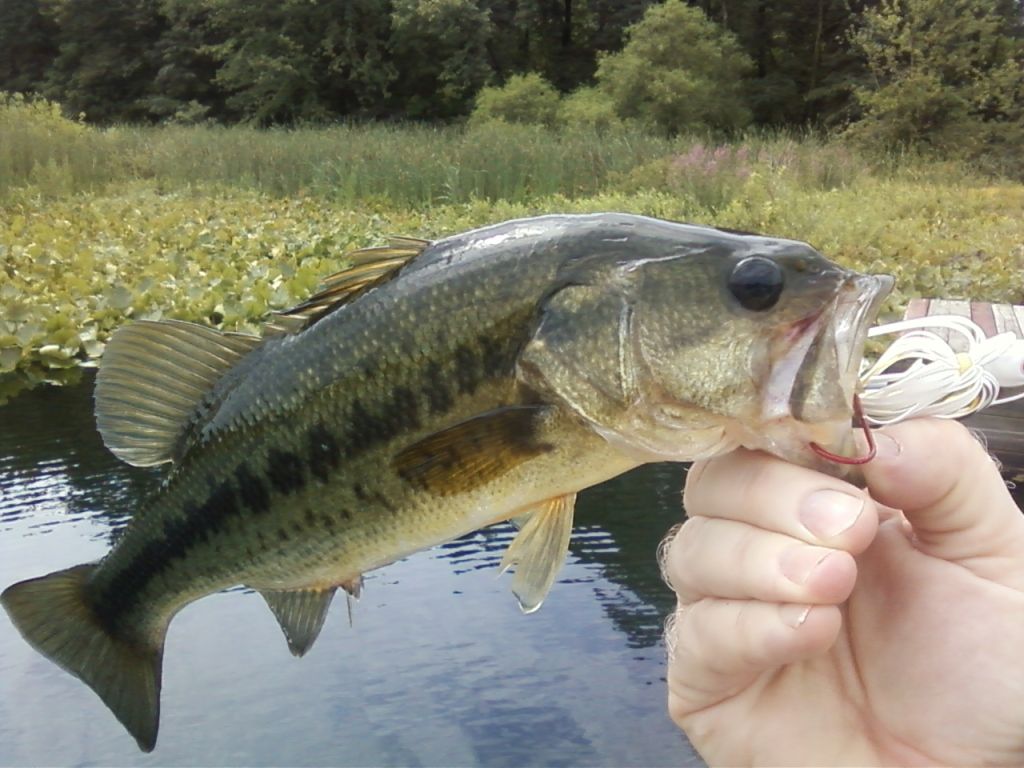 Then I decided to gill fish and caught a few small ones. It was still overcast and looked like it could rain again. I threw a crank bait for a while and a rapala but no takers. Put the spinner back on and ties into this nice 19 incher..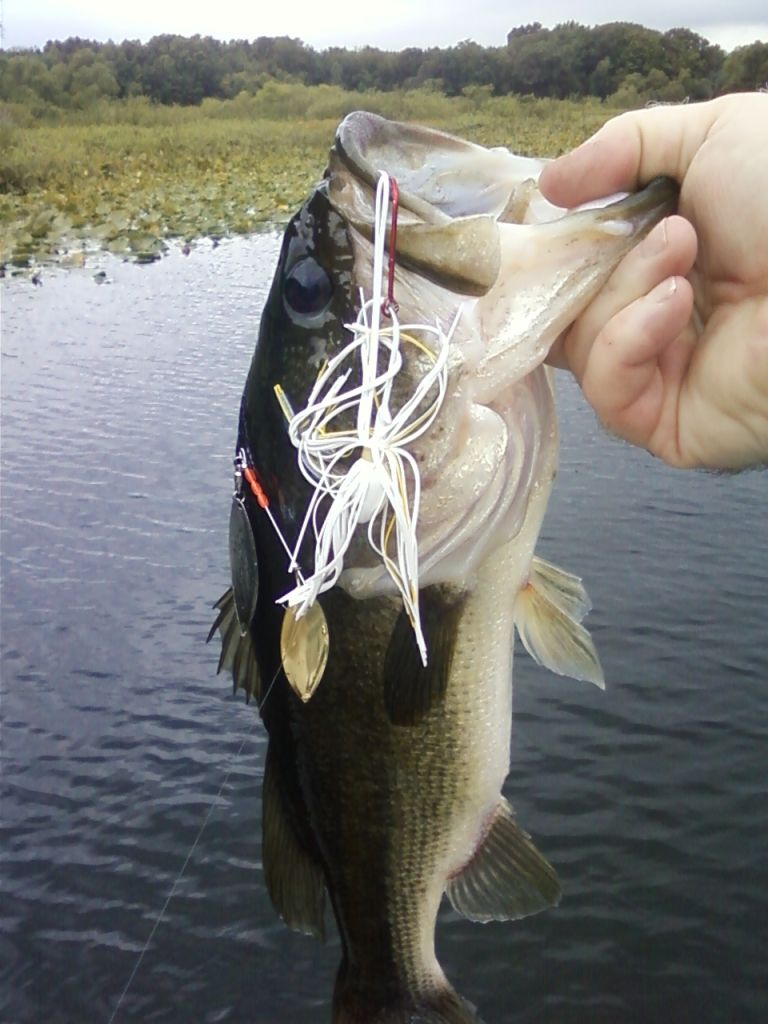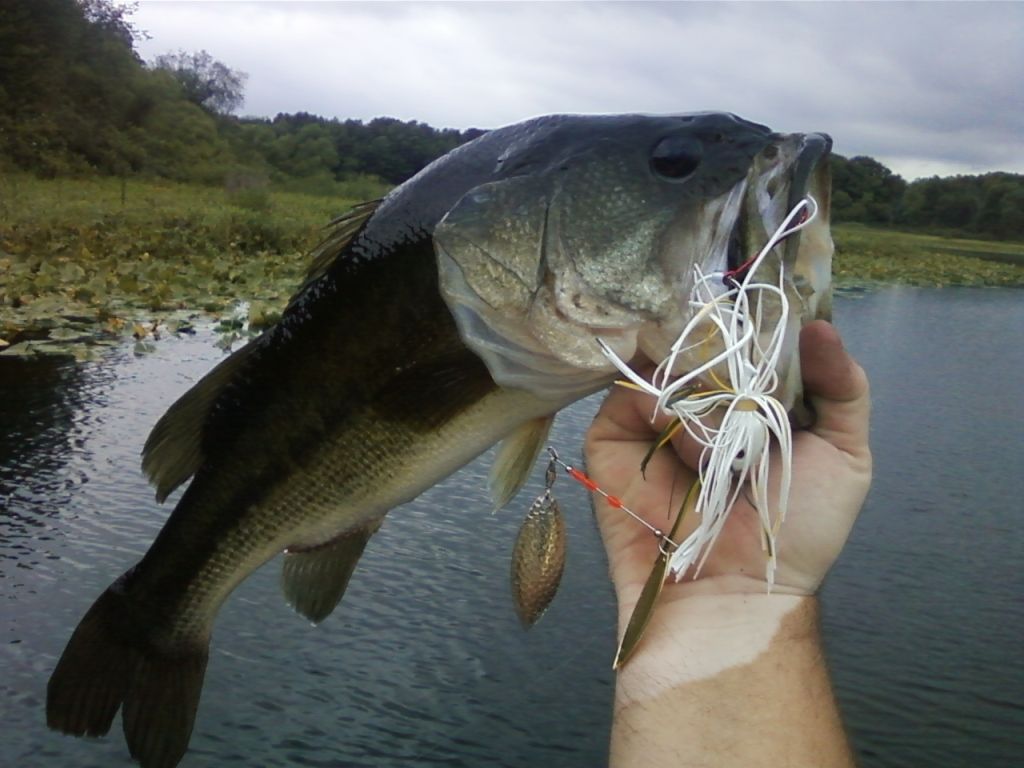 Then not more than a few more cast, I really got a hit and thought uh oh, this is a nice fish....
turns out it was a dog fish... that's when things started turning south..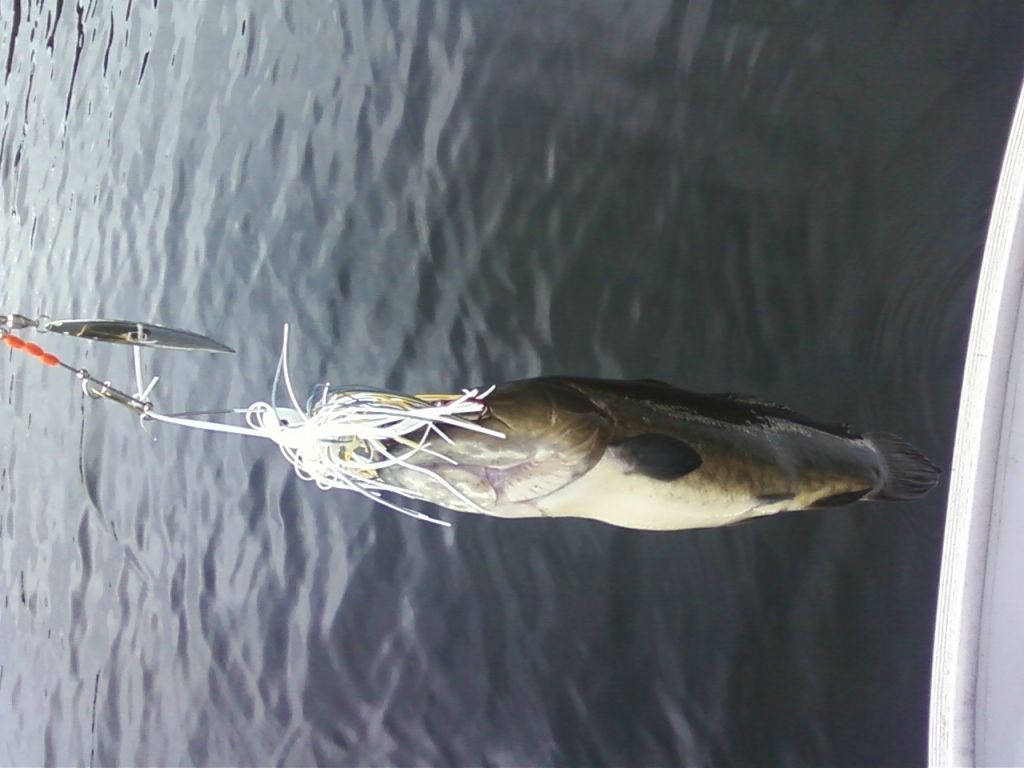 I've got my dog(Ellie) in the boat so I don't want to get this thing loose in the boat. I'm holding it over the side of the boat trying to get the hooks out of it. It was a solid hook up, so it wasn't easy with those teeth....then it happened.... my line broke and the dog fish falls into the water with the spinner bait in it's mouth!!!!!!! Saw it for a second and tried to get the net but no deal. I guess I'll be ordering another one George, lol!!
Got home and the power was on!!