Had a great time yesterday on some new water, at Lake of the Woods in Bremen. I've always wanted to try it and Wallydiven and I spent the day learning the lake. We mainly trolled pulling cranks, crawler harnesses and jigs tipped with crawlers.
We got there about 10am and started by catching a decent perch(11 inch), gill and a couple bass...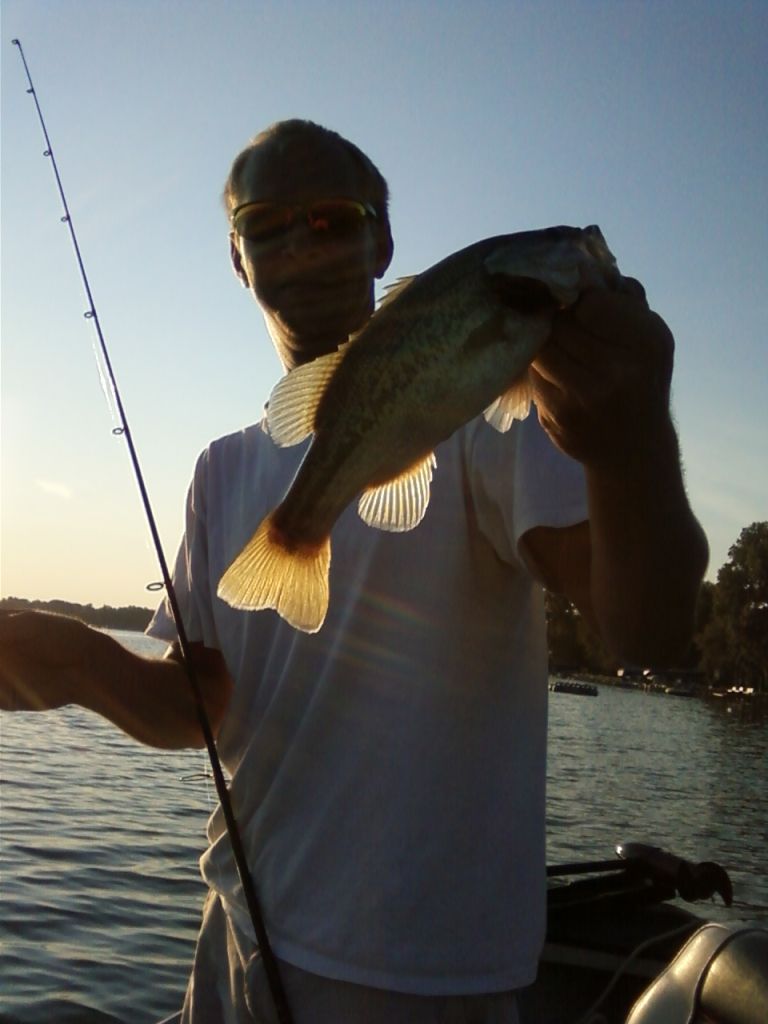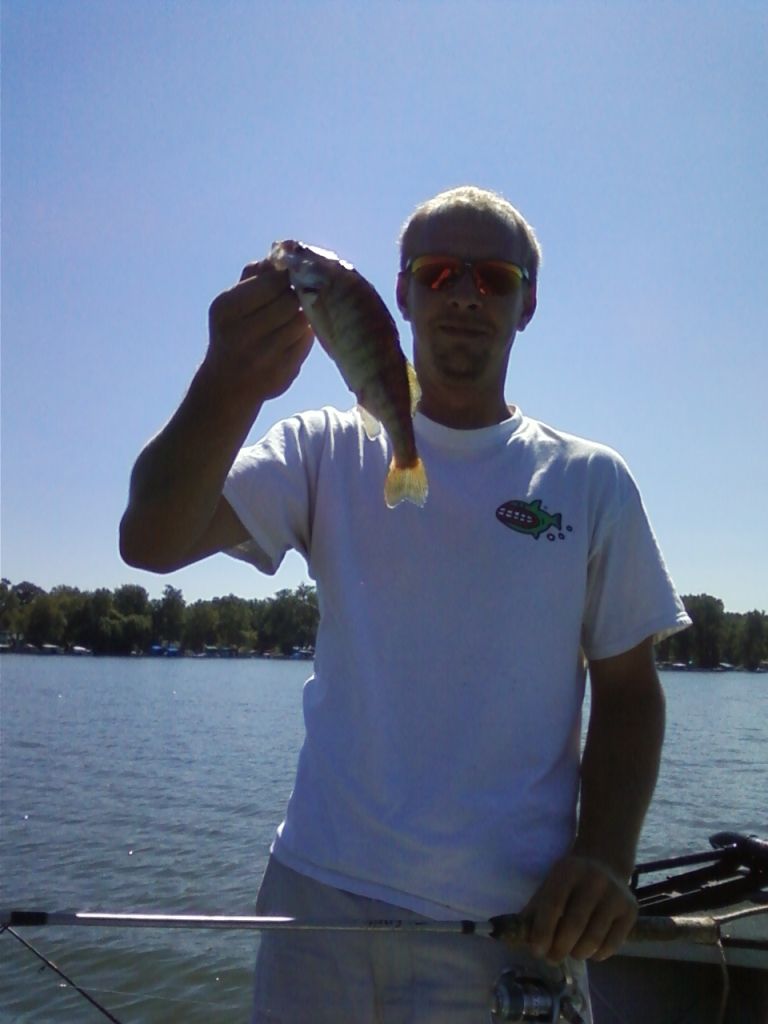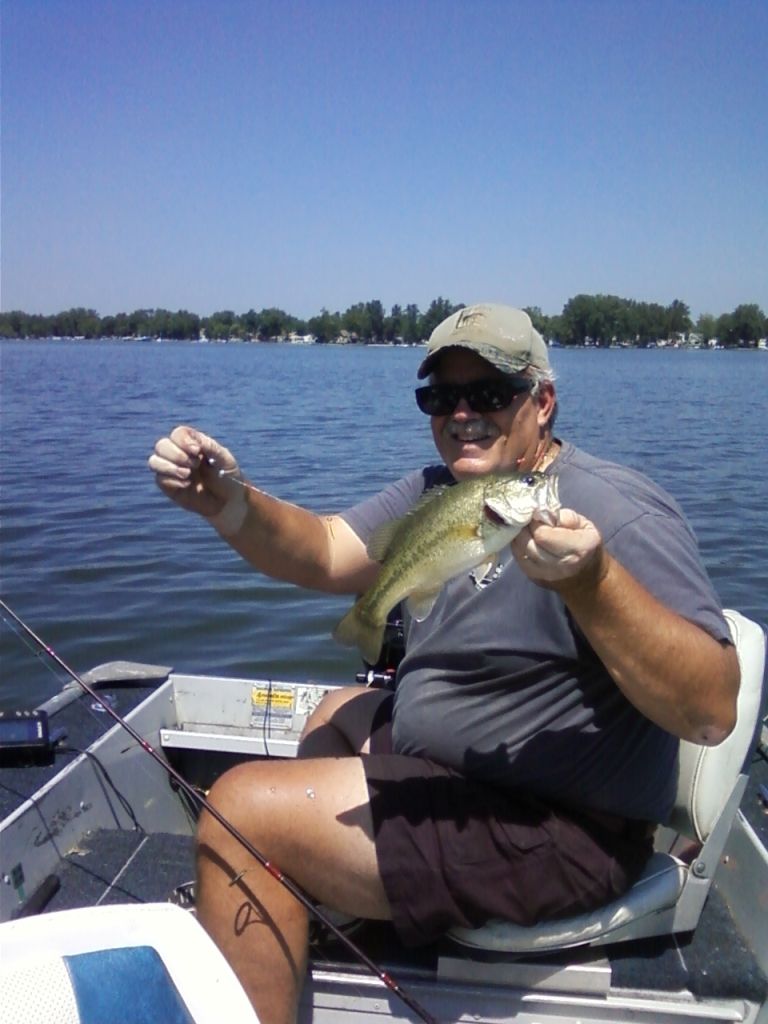 These weren't what we were after and we started to get to discouraged. Took a break and went over to the camp ground store for a cold drink, then fished for a some gills. Then we started trolling again. At about 5:30pm, Garrett hit this nice eye that was just short of 17 inches. and very chunky...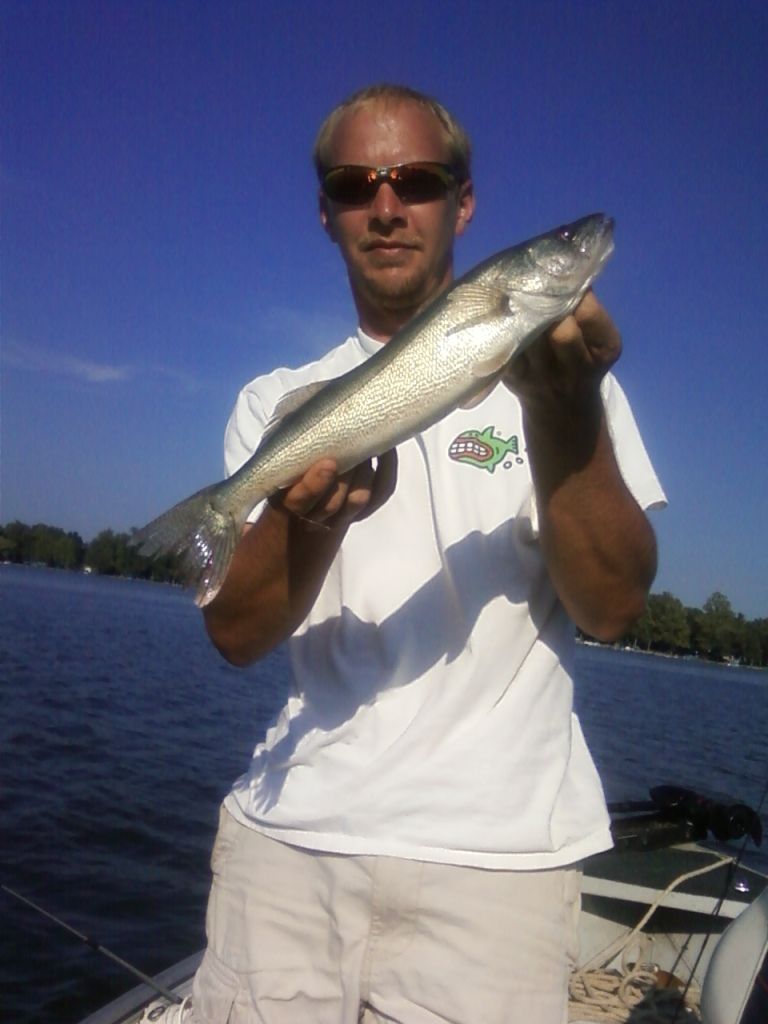 then we made another pass through that same area and Garrett hit another one that was just under legal..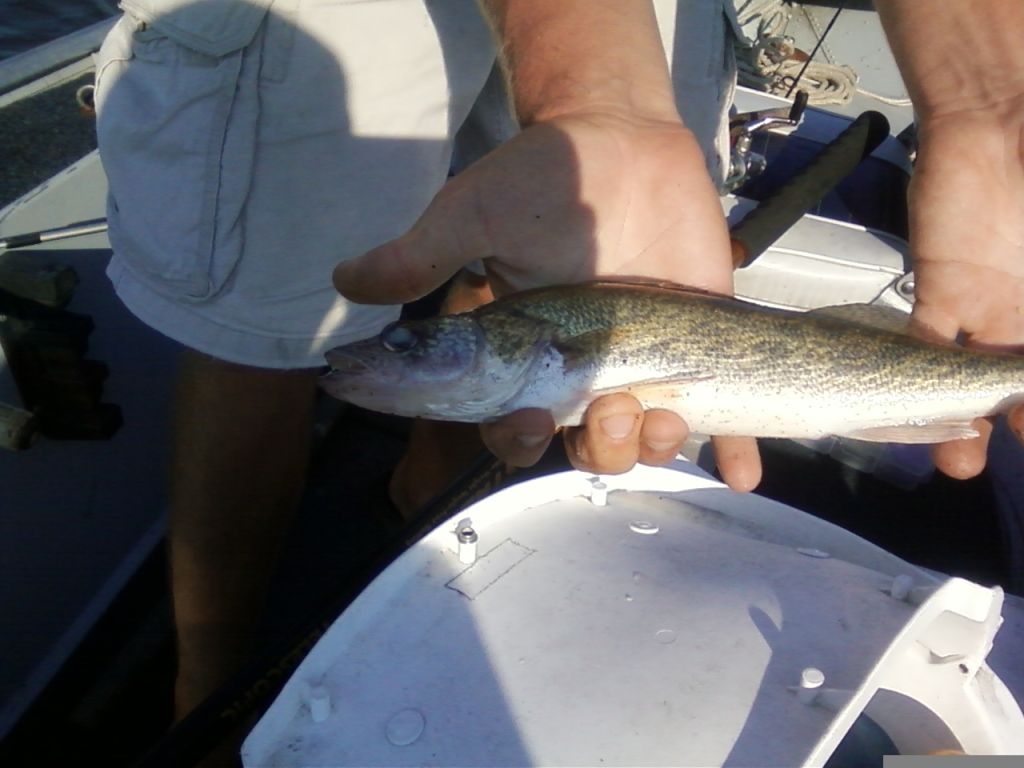 We both know where we are ice fishing this winter, so look out!!! LOL!! This lake looks like it would be great for an outing for the site. Nice DNR ramp and parking area. Nice campground too. Thanks Garrett for getting me out!!